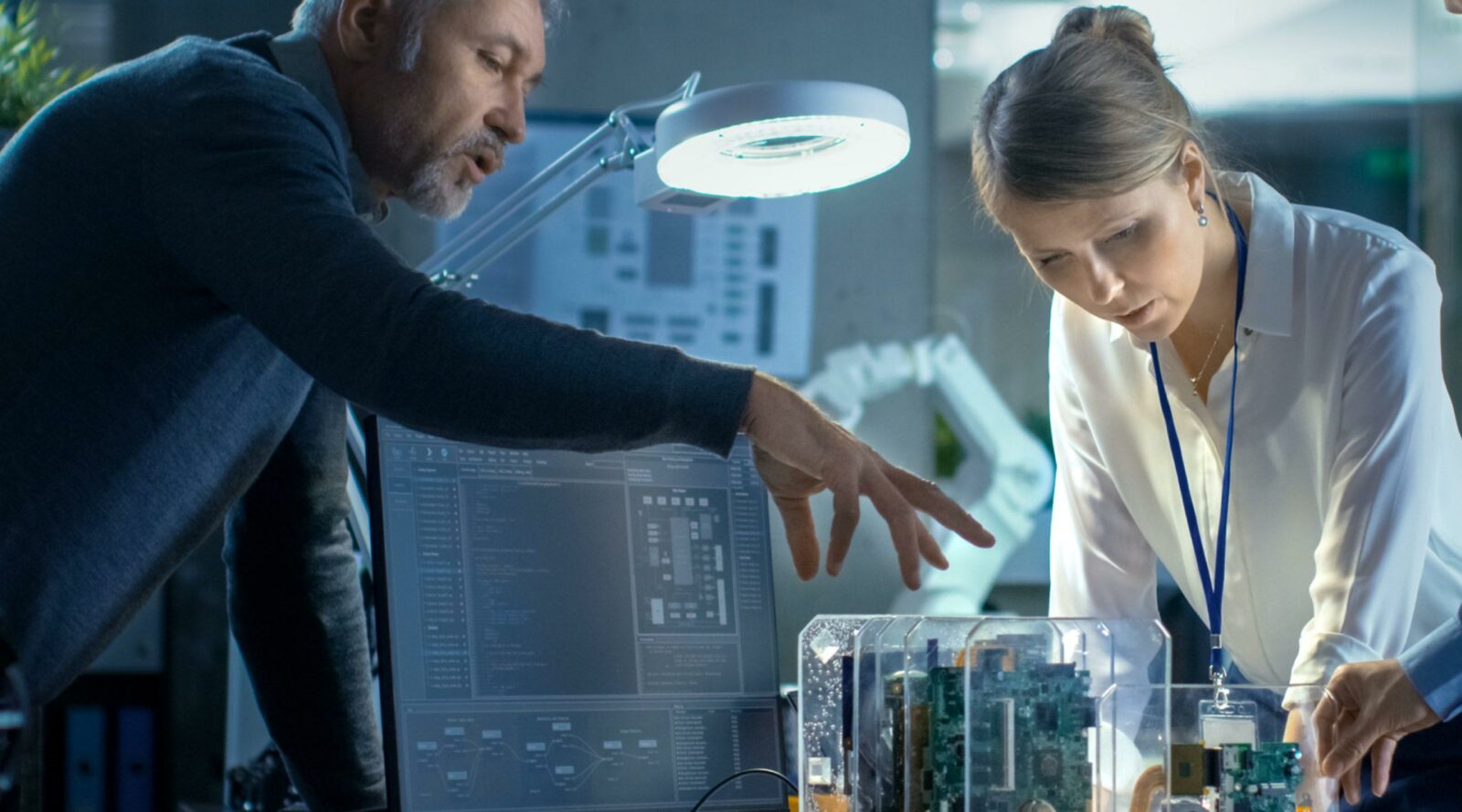 Innovation Consulting Firm
As the race for new products and services is more competitive than ever, we are transforming our customers' innovation ability and the efficiency of their R&D. Kepler provides consulting expertise oriented towards operations, able to answer the challenges of companies seeking efficiency in their R&D. Kepler Innovation Consulting Firm brings personalized expertise based on the best practices.
Defining a relevant innovation model
Understanding the megatrends that drive innovation
Betting on the most promising technologies
Building an ecosystem boosting innovation
Value Chain Mapping and Market Analysis
Generation of Innovation Ideas / Feeding Process
Innovation Model: Process, Governance, Tools
Decision Criteria to Guide Research and Technology Topics
Open Innovation: Organization and Support for Initiatives
Inventing the Business of Tomorrow
Choosing the Right Projects / Doing the Projects Right
"Make or buy" for Product Development
Optimizing Design and Standardizing Developments
Leveraging R&D Data for Greater Efficiency
Anticipating Risks and Manage the Product Lifecycle
Measuring Innovation Performance
Benchmark and Roundtables on Good R&D Practices
R&I Projects & Portfolio Management
Redesign-to-Cost and Value Analysis
Design and Support of R&D Transformation Projects: Digitization, Technology Standardization, Improvement of Sustainability, …
R&D Supply Chain Optimization (contract manufacturing…)
Innovation Funding
Increasing the ROI of R&I
Improving Innovation and R&D Time-To-Market
Adapting to Rapid Changes in the Market
Bringing Agility in Project Management
Delivering Atypical Projects and Anticipating their Risks
Intensifying collaboration with the Main R&D Interfaces
Project Management Office for Complex Projects
Agile Methodologies on Product Development
Lean Engineering and Efficiency of Development Processes
Optimization of Interfaces: from Research to Development and from Development to Industrial
Accelerating Time-to-Market
Improving the Efficiency of R&D Organizations
Defining Global Footprint Strategies
Empowering R&D Staff
Anticipating and Maximizing the Use of Talents and Expertise
Managing Change within Teams
R&D Re-Organization: Diagnosis, Design, Deployment
R&D Footprint Design
Talent Development Plan
Expertise Channels Plan
Engaging the R&D Community
Aligning R&D and Innovation strategy with the company's CSR commitments
Identifying priority levers by modeling environmental and economic issues
Integrating CSR into the development strategy of future products
Accelerating eco-design to meet new market expectations
Engaging teams in the sustainable R&D and innovation transformation
Roadmap for the sustainable transition of R&D
Management of the R&D sustainable transition program
Gap Analysis on good eco-design practices
End-to-end eco-design program
Operational management of sustainable breakthrough innovation projects
Innovating Sustainably
Our
Consulting Approach
Innovation actively contributes to the development of the company. To create a competitive and sustainable advantage, it is necessary to establish an ecosystem that fosters the emergence of the products and services of tomorrow. Kepler provides consulting expertise very oriented towards operations, which supports our ability to respond to the challenges of companies seeking efficiency in their R&D.

An exclusive focus on high impact challenges related to the strategy and management of innovation and the performance of R&D organizations
Added value enhanced by cross-fertilization practices in multiple sectors and frequent benchmarks fueling the diagnosis
Strategic analysis with decision-makers to define their priorities and objectives
Educational approach with operational teams: co-design of solutions for faster implementation
Operational reinforcement thanks to Kepler's expertise in operations, supply chain, and purchasing
Skills, tools and digital partners to accelerate the transformation of innovation and R&D activities
Agile coaches
Senior advisors, former VP R&D, representing different business sectors and directly involved in our projects for their functional / sector expertise
Long-term and "tailor-made" approach to customer relations and methodologies

Great flexibility in project management and working methods to adapt to client / team constraints
No costly over-engineering in the way we deliver our projects
Kepler Innovation Consulting Fundamentals
Definition of innovation models
Despite the occasional successes of a few innovative projects, revenue from "disrupted" products or services is insufficient for the General Management. From this perspective, it is strategic to reinvent the company's innovation model in order to strongly contribute to its growth.
R&D and Innovation Projects Portfolio Management
Focusing teams on the most relevant projects and accelerating the marketing of new products or services is an essential challenge for the R&D and Innovation Departments. Portfolio management responds to this problem by making it possible to dynamically select projects that meet the strategy, taking into account the availability of design resources which are by definition limited.
Lean Engineering
In terms of R&D scope, a Lean engineering project has a common objective to eliminate waste from the upstream design of a solution, through t its mass production. Kepler Innovation Consulting Firm's "fast-track" approach, capitalizing on the complementary expertise of our Innovation and Operations practices, aims to reduce the time required to materialize the gains by targeting the subjects on which the teams waste the most time and resources.
Optimization of New Product Development Processes
Innovation processes are not always sufficiently adapted to meet the Company's Quality / Cost / Time requirements. On the strength of our benchmarks in sectors at the forefront of innovation, we revisit the processes throughout the development/industrialization cycle (definition of objectives, feasibility, design validation, product/process validation, standardization). Roles and responsibilities are clearly defined, as are synchronization and multi-business interfaces. Tools and methodologies are also offered to facilitate collaborative work and make the development of new products and services more agile.
Design at Cost Objective: Functional Analysis / Value Analysis
Functional analysis / value analysis remains an essential part of technical and economic optimization in order to achieve what is necessary. Our teams deploy the methodology to our customers in a multi-business logic, relying on our internal Kepler experts but also external resources: architect, an engineering firm, suppliers …
Digital and AI. will revolutionize the daily life of R&D and innovation teams in the coming years. On the one hand by being at the heart of disruptive innovation issues in a large number of sectors and on the other hand by radically transforming the practices of R&D teams to improve performance and efficiency of developments.

Mathieu PAILLER, Director, Innovation Practice Leader
In Support of Our Innovation Consulting Initiatives


Innovation Consulting Services by Kepler
Innovation Consulting is said to be a practice or process of identifying new methods and directions to create value for customers trying to implement growth strategies in order to achieve sustainability and organization goals.
Kepler is a consulting firm with a focus on Innovation and R&D functions. A benchmark player among the TOP Innovation Consulting Firms in the world of innovation, Kepler supports organizations in reinventing their innovation model, managing R&D and Innovation project portfolios, optimizing new product development processes, Lean-Engineering, and Target cost design. The innovation consulting approach offered by Kepler is recognized among the most efficient on the market.  Kepler Global Innovation Consulting Firm has its offices in United States(U.S), France, China, and India.
Take a Look at Our Latest Innovation Consulting Case Studies