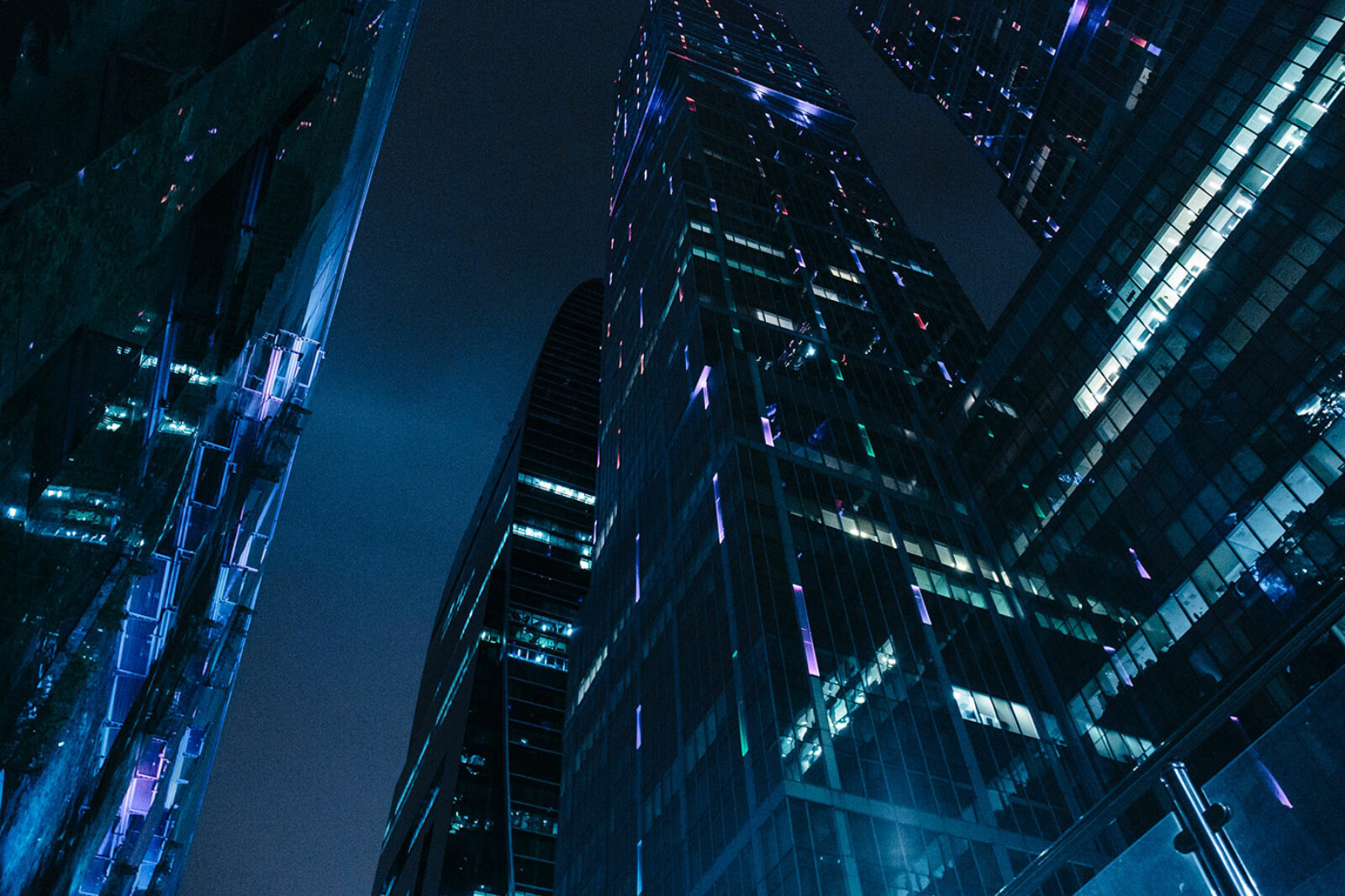 Innovation Consulting Case Studies
KEPLER helps organizations achieve Innovation excellence with state-of-the-art innovation consulting services.
Take a Look at Our Latest Innovation Consulting Case Studies
It is important to increase the cash flow of a company, but at the same time innovation plays a vital role in creating new revenue streams in a constantly evolving business environment. Innovation helps businesses stay ahead of disruption, improve branding, increase efficiency, attract and retain top talent. When it comes to business innovation, there are many options for companies, which includes product innovation, business model innovation, process innovation, delivery innovation, organizational innovation, environmental innovation and social innovation.
To create a competitive and sustainable advantage, it is necessary for a company to establish an ecosystem that fosters the emergence of the products and services of tomorrow. But many companies lack innovation management due to reasons like people desirability, business viability and technical feasibility. So they hire consulting firms like KEPLER to address the challenges organizations face and help them transform the companies innovation process model to be more efficient and result-oriented.
In order to tell you more about KEPLER, it is a boutique business management consulting firm with strong roots in providing consulting expertise on four major verticals which are Innovation, Procurement, Supply Chain and Operations. KEPLER supports organizations in reinventing their innovation model, managing R&D and Innovation project portfolios, optimizing new product development processes, Lean-Engineering, and Target cost design.
The Innovation Consulting approach offered by KEPLER is recognized among the most efficient on the market. KEPLER provides Innovation Consulting Services across the world with its offices in the United States(Chicago, IL), France, China, and India. With all the expertise and years of experience working with organizations on different innovation topics, we have created a knowledge bank of Innovation Consulting case studies that will enrich you with deep knowledge and innovation management insights.
We have curated and listed the best Innovation practices, methodologies, analyses on issues and solutions that we have provided to real-life businesses into a single point content platform called "Innovation Consulting Case Studies", this section of our website will help those who are in doing research in university, Innovation & Research professionals and decision-makers.
Our executive Innovation Consulting Case Study section covers topics that we worked on in recent times across multiple industries like Cosmetics, Agri-food, Automotive, FMCG and many others.
Our Innovation Consulting Case Study allows you to dive into each topic and detailed information can be downloadable as PDF.
Find Out All Our Innovation Consulting Case Studies
Innovation Case Study
Communicating Consumers About Product Environmental Footprint of a Cosmetics Company
Our client, a leader in the cosmetics industry, wants to communicate the environmental footprint of its products to its consumers. 
KEPLER proposes the structuration of a program approach and a support on the methodology definition based on environmental impact data analysis and strategic business stakes integration.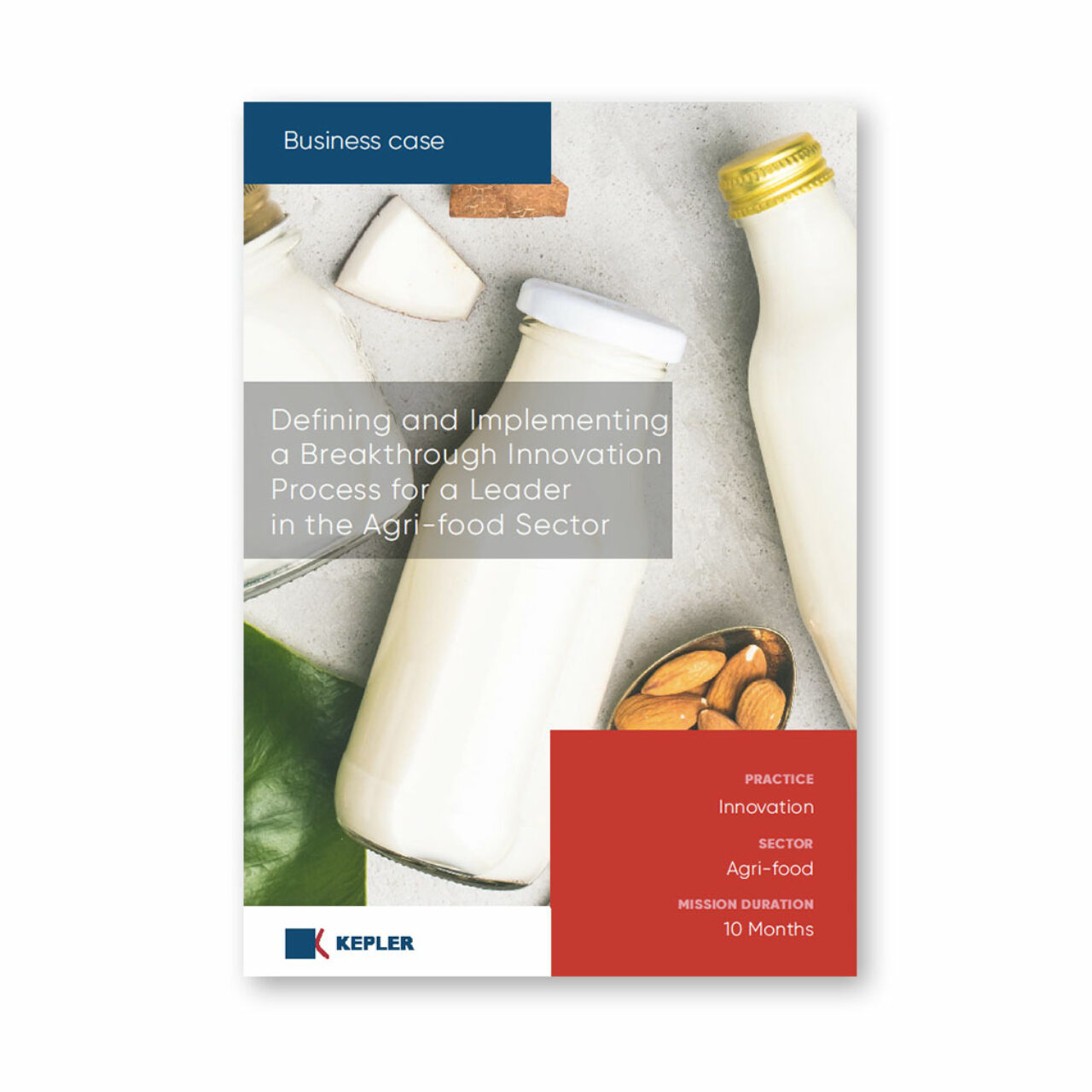 Innovation Case Study
Defining and Implementing a Breakthrough Innovation Process for a Leader in the Agri-food Sector
Our client, a French company, leader in the agri-food sector, aims to improve its innovation process. 
KEPLER proposes to implement an agile process for breakthrough innovation based on internal analysis and external benchmark.
Innovation Case Study
Speeding up Time-To-Market of R&D Projects in the Capital Goods Industries
n a rapidly changing market and a context of fluctuating energy prices, a manufacturer of highly technical equipments wants to speed up time-to-market of its innovations.
KEPLER offers a Lean Engineering approach meant to to optimize the entire process of developing new solutions, accelerating schedules and reducing development costs.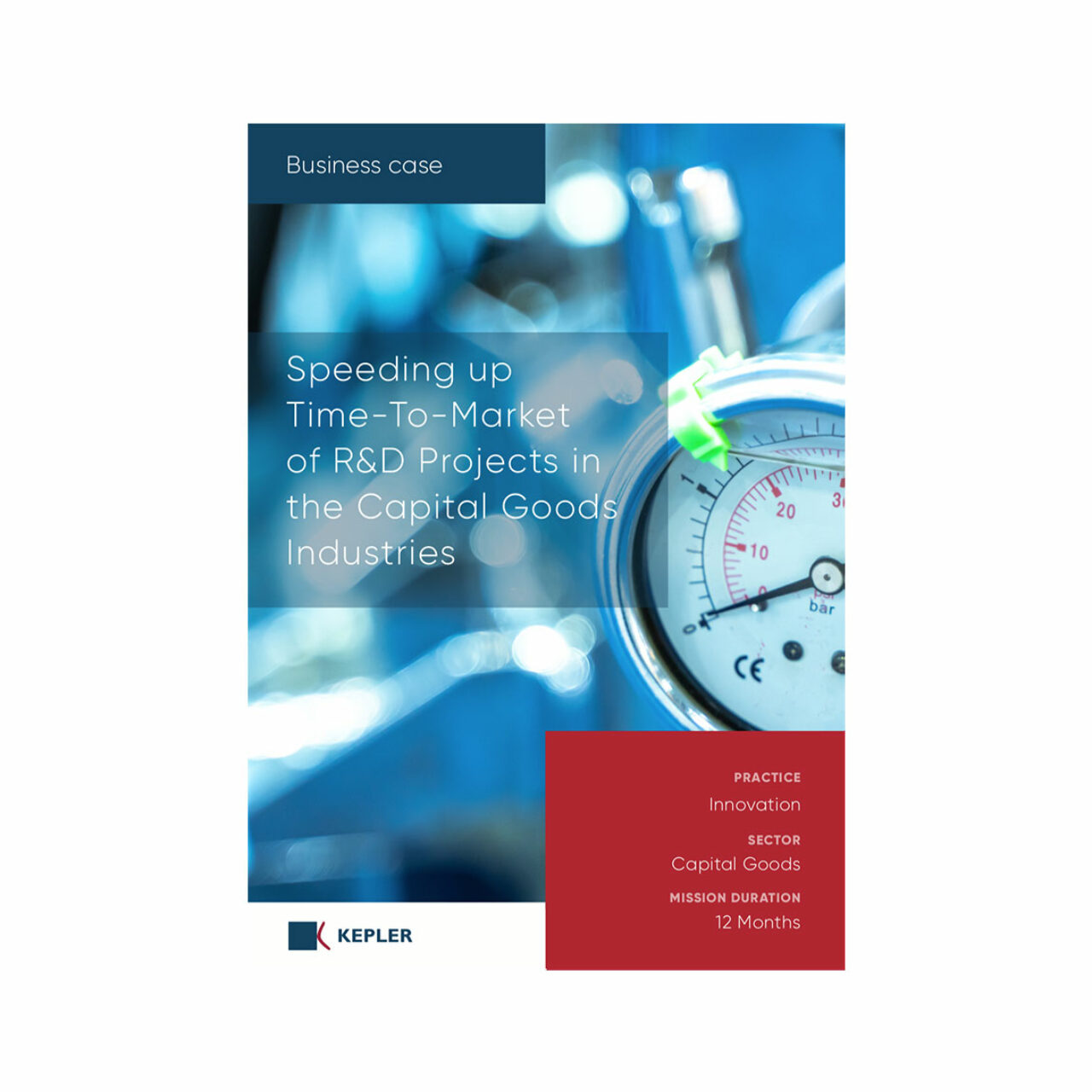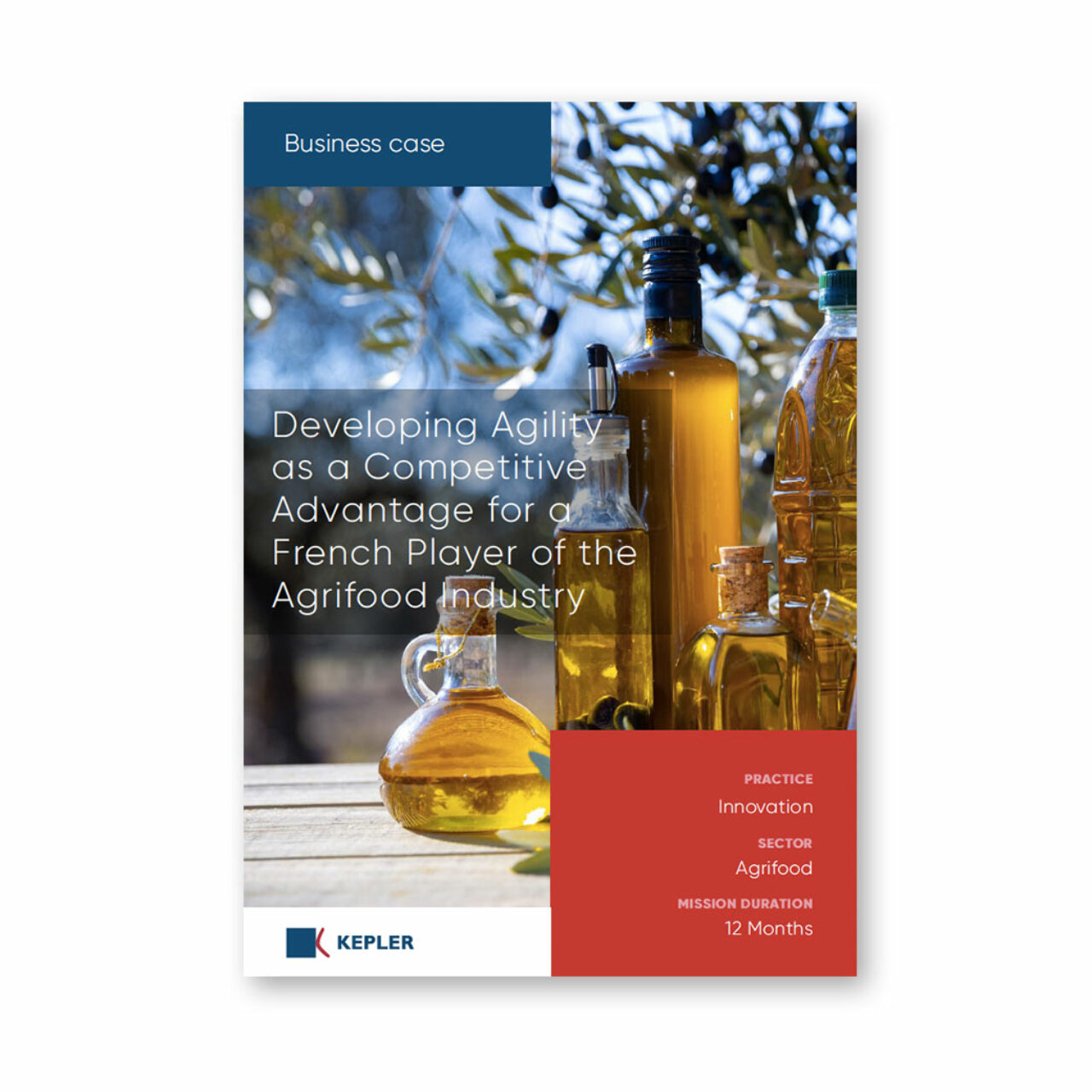 Innovation Case Study
Developing Agility as a Competitive Advantage for a French Player of the Agrifood Industry
Our client, a leader in the agrifood sector, would like to accelerate the Time- To-Market of its development projects. 
KEPLER offers the implementation of an agile approach to accelerate the Time-To-Market and improve teams' serenity through new methodologies. 
Innovation Case Study
Facilitating Strategic Decision-Making Process of an Automotive Supplier through Streamlined Project Management
Our client, a tier 1 automotive supplier, wants to better prioritize its R&D projects in order to concentrate resources on projects with higher added value and maximize its new products time-to-market.
KEPLER automotive industry consulting firm offers to rationalize its project management and project portfolio thanks to PPM methods and tools, to gain visibility and align the teams around common criteria accepted by all.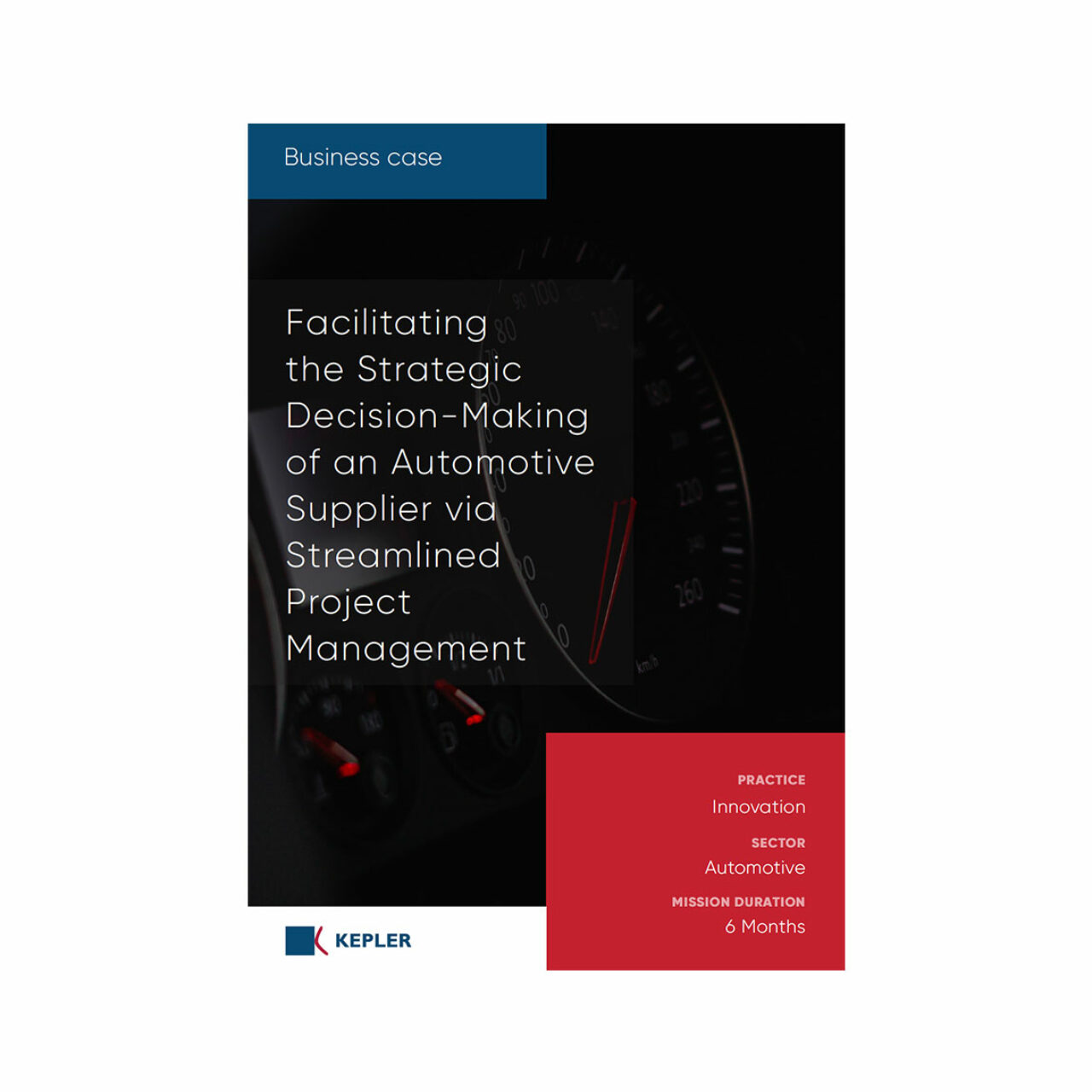 Innovation Case Study
Improving the Innovation to Market Rate for a French Cosmetics player
Our client, a leader in the cosmetics sector, aims to improve its innovation to market rate. 
KEPLER supports the company's evolution with a process optimization, a detailed review of the governance and a clarification of roles and responsibilities. 
Innovation Case Study
Supporting a Leader in the Agrifood Industry in the Renewal of its Basic Technology Thanks to Open Innovation
Our client, a leader in the agrifood industry, wants to find cutting-edge innovation in its basic technologies.
KEPLER is supporting its client in the launch of an Open Innovation initiative promoting the generation of ideas and allowing direct research towards promising technologies.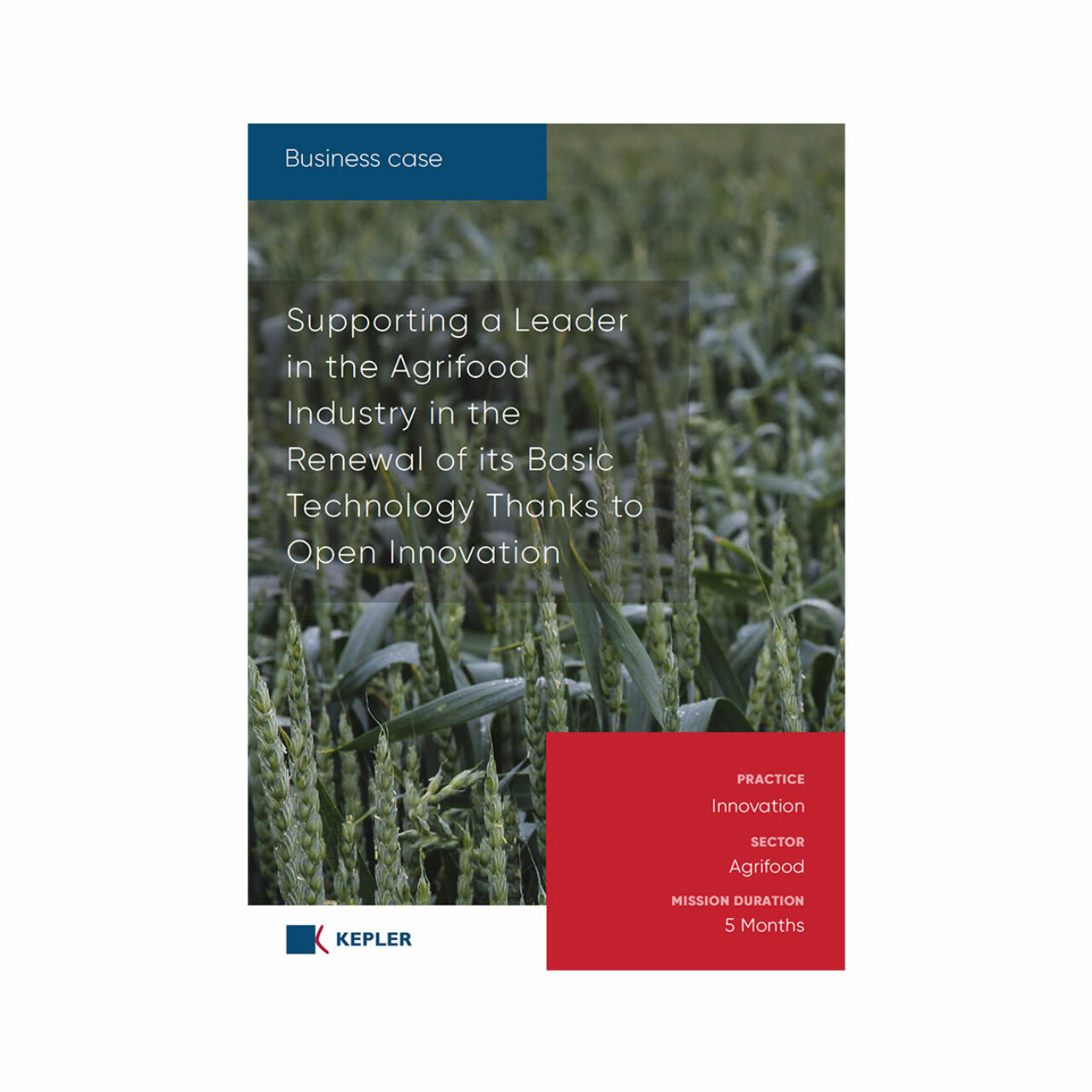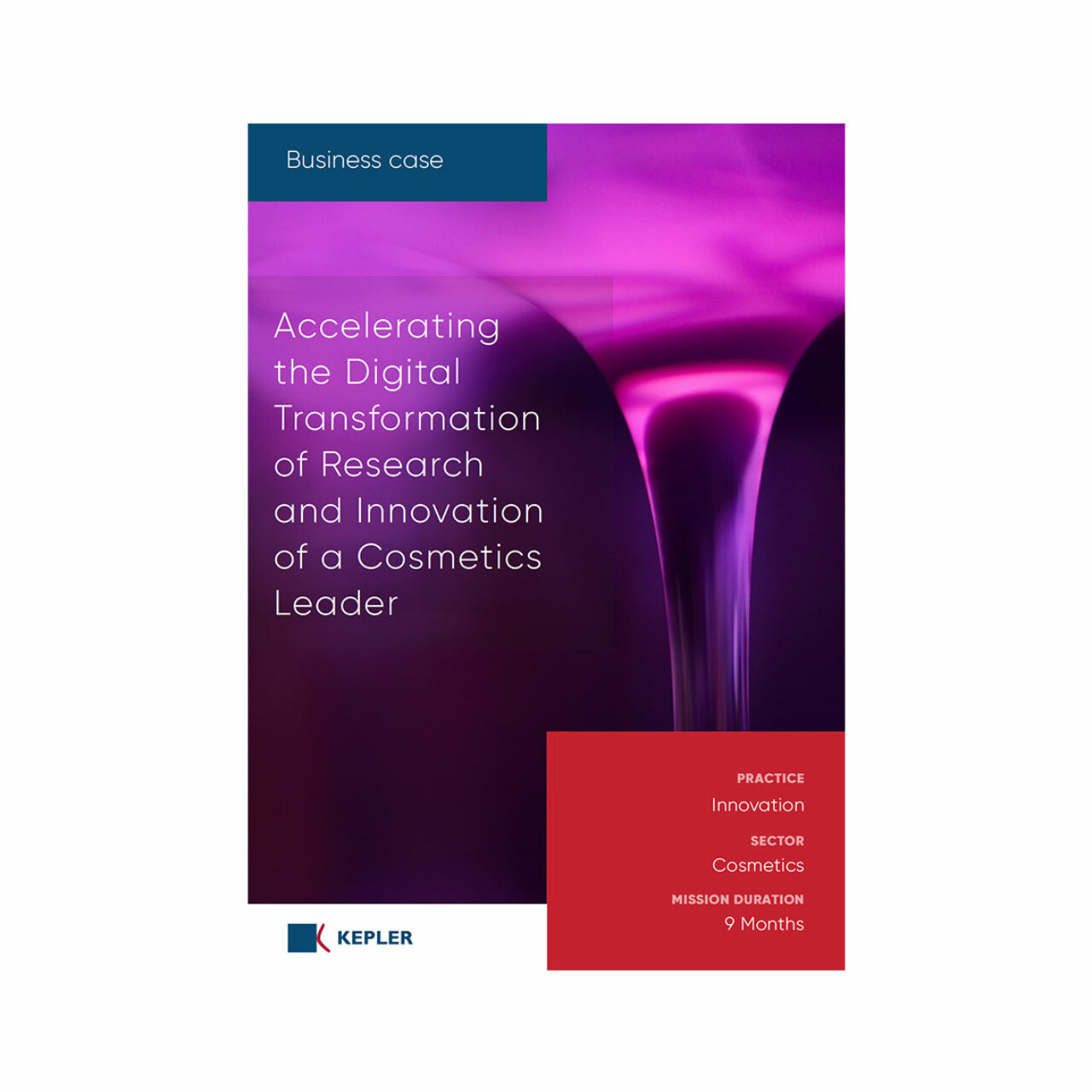 Innovation Case Study
Accelerating the Digital Transformation of Research and Innovation of a Cosmetics Leader
Our client, a leading company in the field of cosmetics, wants to optimize the efficiency of its businesses and open new fields of innovation.
KEPLER offers its client to accelerate the digital transformation of its Research and Development.
Innovation Case Study
Enabling a Cosmetics Leader to better Monitor and Prioritize its Innovation Projects
Our client, a leader in the cosmetics sector, wants to better monitor and manage its innovation projects.
KEPLER Consumer Goods Consulting Firm proposes to implement a Project Portfolio Management approach aimed at reorganizing R&D on a global scale.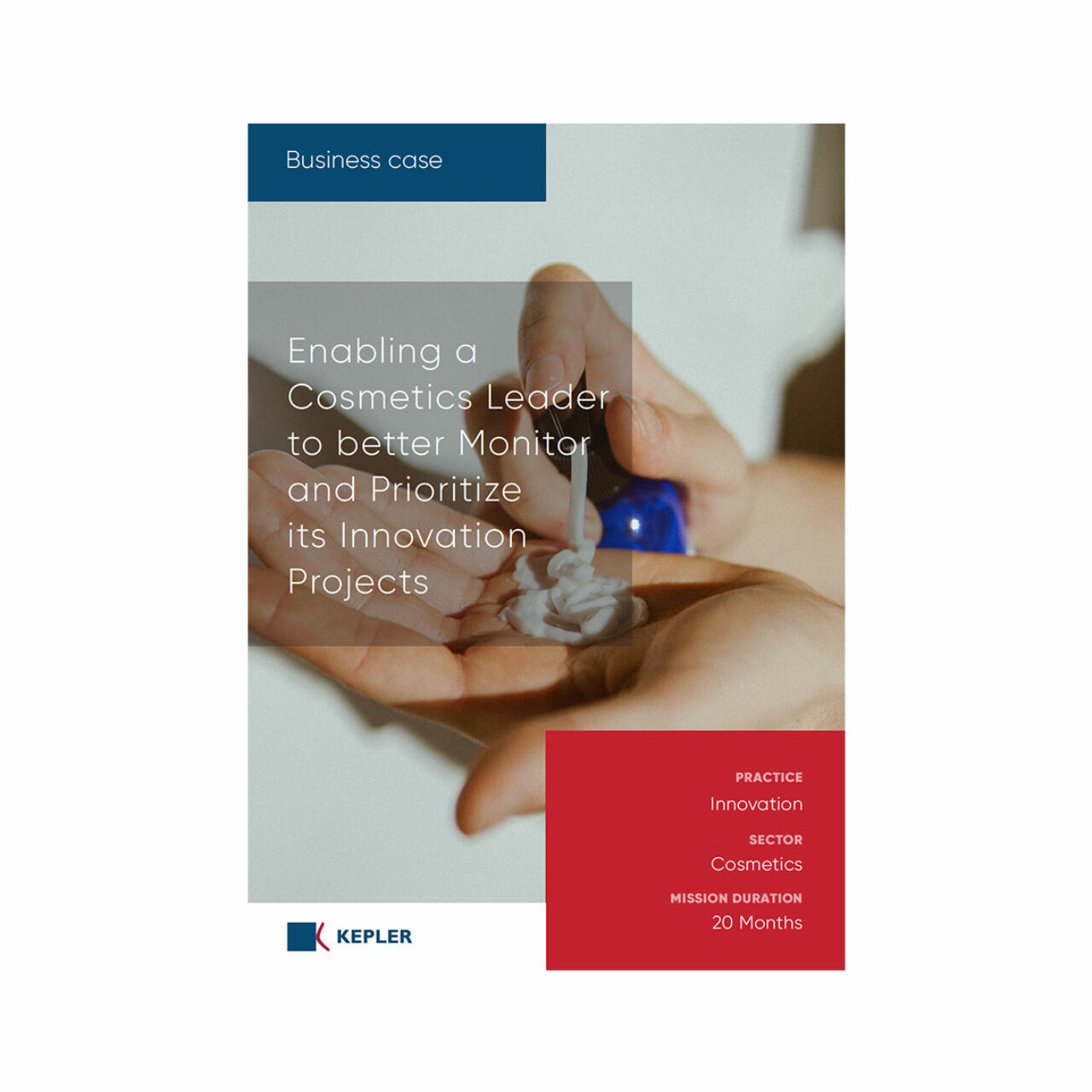 Find Out More about KEPLER Innovation Expertise
Get in touch with our Innovation specialists
Thanks for contacting KEPLER.