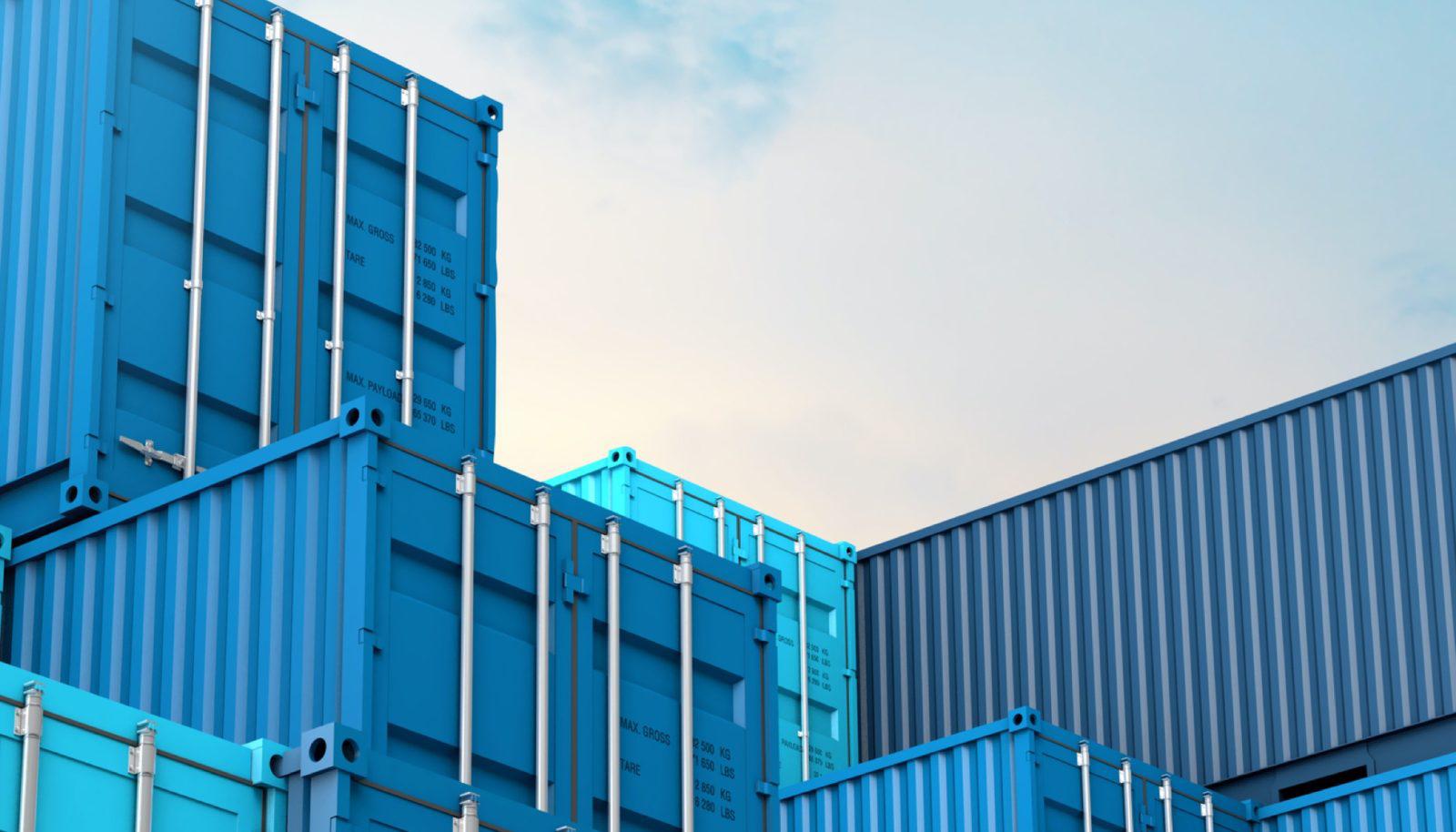 Supply Chain Consulting
Kepler provides Supply Chain consulting services which helps organizations benefit from a robust, resilient and honest Supply Chain. We believe supply chain issues are at the heart of many significant organizational challenges. Managing supply flows and securing product availability in a balanced way is a critical component of our mission. Our goal is to meet our client's most demanding customer's expectations. KEPLER is a Supply Chain Consulting Firm that brings personalized expertise based on industry leading best practices.
Defining the Logistics Organization and the Most Suitable Network to Meet your Markets and their Needs
Developing Appropriate Distribution Channels to Accelerate your Flows and Strengthen your Customer Engagement
Setting up Robust Processes to Increase Responsiveness and Speed Up your Response to Market Fluctuations (Suppliers & Customers)
Streamlining and Accelerating Collaboration Between Stakeholders in the Extended Supply Chain
Supply Chain Diagnosis / Data Readiness Assessment
Supply Chain Network Design
Flow Strategy
Supply Chain Organization / Control Tower
Dynamic Storage / Order Management System
Automatic Restocking and Process Automation
Improving Responsiveness and Securing Availability
Mapping Physical and Informational Flows to Know the Full Operational Costs and Adapt the Offer/Service to the Right Level of your Customers' Needs
Defining the Optimal Organization Allowing the Management of Costs at Global, Regional and Local Levels
Improving Inventory Turnover and Minimizing Working Capital (Materials, Work in Progress, Finished Products)
Building the Service Offer by Adjusting Logistics Operations
Planning / S&OP & Master Production Schedule
Manufacturing Resource Planning / DDMRP
Scheduling / Pull and Push Flows
Data Management / Process Automation
Storage Strategy and Supply Management
Warehousing and Logistics Operations Management
Optimizing Full Costs
Developing Efficient Customer-Supplier Interfaces for a Collaborative and Agile Supply-Chain
Managing the Flows of Internal and External Partners to Drive Overall Performance
Digitizing the Flow of Information to Manage the Entire Value Chain and Enhance your Supply-Chain on the Market
Risk Management
Key Indicators for Strategic, Tactical and Operational Supply Chain Management
Control Tower / Dedicated Dashboards and Rules
Providing End-to-End Visibility
Eliminating Waste Throughout the Value Chain, Including Product Returns
Limiting  "Break Bulk" and the Overall Environmental Impact by Network Design
Reducing the Environmental Impact of Physical Flows
Adapting the Value Proposition of Traditional Supply Chains to the Duplication of Distribution Channels and e-Commerce
Monitoring and Securing Physical Flows in Connection with the Duty of Care
Performance Diagnosis and Lean Supply Chain Implementation
Differentiated Supply Chain Minimizing the Last Mile Footprint
Return Flows with Limited Environmental Impact Solutions Management
Supplier Traceability Systems Implementation
Supply Chain Value Proposition Renewal Process Integrating CSR Issues
Limiting Global Impact
Our
Consulting Approach
The Supply Chain actively contributes to the development of the company. To create a competitive and sustainable advantage, the organization should benefit from a robust, resilient and honest Supply Chain making it possible to secure the growth and rapidly transform businesses.
A pragmatic approach that adapts to your culture and the specifics of your organization and sector
A team of operational consultants, who act "on the ground" and know how to gain your teams' trust
A responsible consulting firm that shares its values ​​with your teams
More than 20 years of experience supporting your teams in terms of Operational Excellence and Digital Transformation
Operational Expertise in Purchasing, Supply, Operations and Innovation as a strong asset for effective work on business interactions.
With an international presence, our mixed teams can be set up according to your needs with the support of our global network of experts
Benchmarks carried out with our customers and a technological / sectorial watch allow us to also provide you with the best practices (capitalization) and trends (decryption)
We work together with your teams to build solutions based on best practices observed in different sectors, to offer a differentiated Supply-Chain for every customer.
Our pragmatic "Just in Digitalization ®" Approach allows us to target the appropriate levers to digitize your Supply-Chain with the right amount of investment: "more velocity, more visibility, less variability"
Kepler Supply Chain Consulting Fundamentals
Logistics Network Design and Optimization
Optimize your logistics network to meet both short and medium-term needs. The network must be sufficiently flexible to accommodate future requirements. Kepler Supply Chain Consulting Firm's approach is based on the targeted mapping of inbound and outbound material flows to better understand where opportunities exist. We take into consideration the geopolitical as well as economic challenges in order to create realistic scenarios that achieve cost, service quality, and accessibility requirements.
Planning and Scheduling
Planning and scheduling at a production site are historically the weaker links within an organization's supply chain. Kepler Supply Chain Consulting Firm works in a targeted fashion to make processes more consistent/reliable and determine which tools fit the organization's needs. In our supply chain consulting experience, automation is not always the best solution. We focus heavily on implementing feedback loops between planning and scheduling so that each aligns with the other.
Dimensioning and Warehouse Management
Warehousing needs to be redesigned as a value generator vs. a buffer between production and customers. Kepler work on all aspects of dimensioning, i.e. surface, storage type/density, material —all focused around customer needs. We build your management system with customized IT tools, indices, and animation.
Inventory Management
In order to optimize inventory management, it is necessary to understand the variables that affect them, namely; procurement, logistics, and warehousing. Our global supply chain consulting expertise in operations makes it possible for us to rank the levers that need to be used: inbound logistics conditions, optimizing management rules, localizing stock, matching with real-time demand, etc. We build and deploy customized action plans in order to reduce stock over time and to develop better working capital requirements.
Improved Service Rate
Service rate is often a forgotten link in the Supply Chain. It is either poorly calculated or poorly shared and is not typically the driver behind customer service or operational excellence. Our efforts are focused on the assumption that the service rate calculation is robust and broadly shared. We then organize workshops to identify and solve the root cause problems driving the poor performance elements. Our methods to implement solutions include; reshaping the S&OP/MPS, reviewing the existing processes, taking an ongoing approach toward improvement using lean solutions, etc.
End-to-End Supply Chain Management
The purpose of the Supply Chain is often limited to logistics or planning instead of embracing a larger responsibility as a facilitator between various company divisions. We work with organizations to identify the Supply Chain 'perimeter' that fits your organizational framework. We model its full cost, build new roles and responsibilities and determine performance metrics and routines in order to manage your Supply Chain more efficiently.
In Support of Our Supply Chain Consulting Initiatives