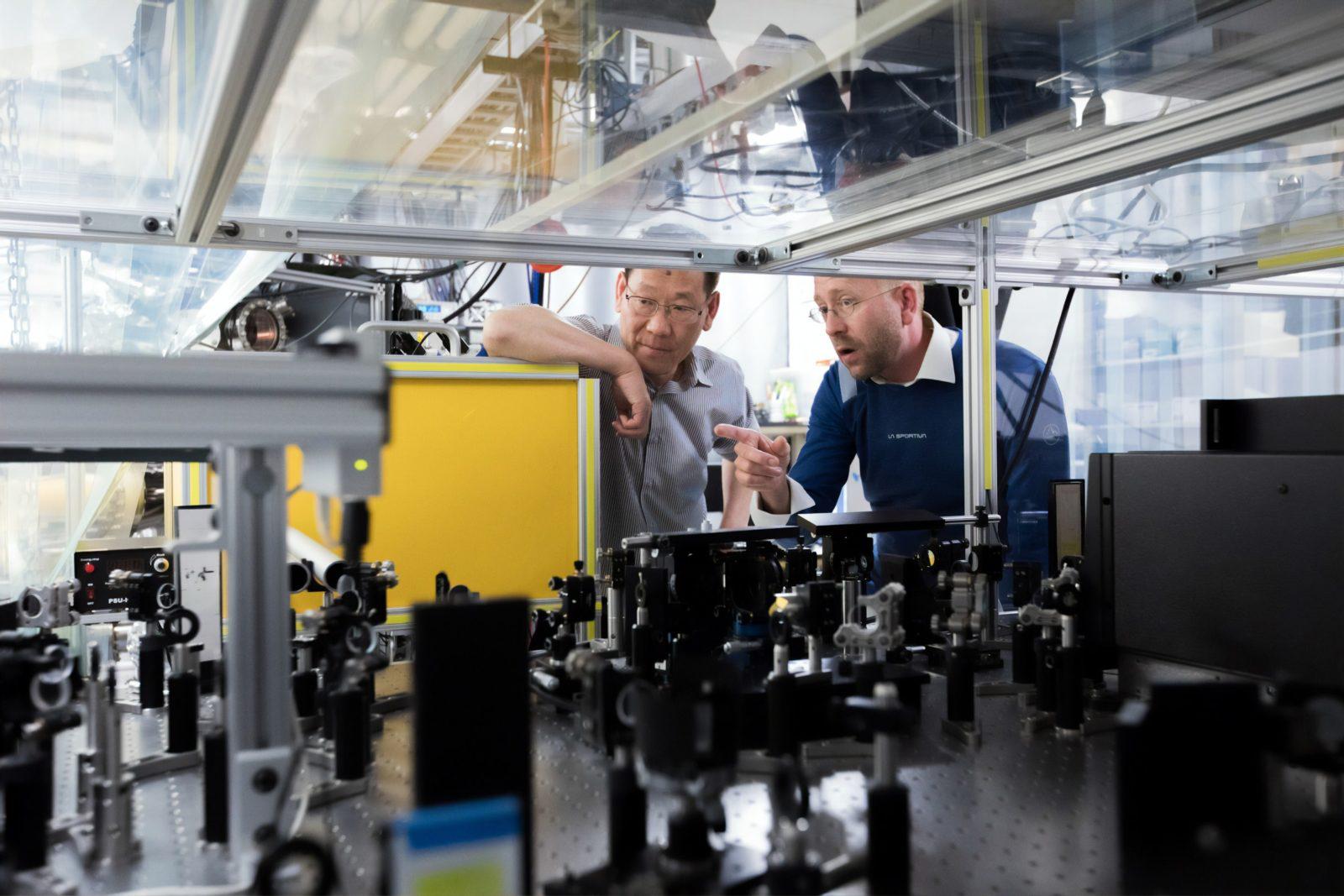 Operations Consulting
KEPLER Operations consulting firm brings personalized expertise based on the best practices. Continuous Improvement is paramount to the Operations function. Enhancing production processes and incorporating cutting-edge technology to improve operational excellence and efficiency is a core tenant of KEPLER's Operations practice.
Controlling Quality, Costs and Deadlines
Guaranteeing Efficient Industrialization (Time-to-Market)
Gaining in Anticipation & Predictive
Achieving Agility vis-à-vis Market Requirements
"Total Customer Satisfaction" Transformation Plan
Lean Industrialization
Data Management / AI Diagnosis and Deployment
Flow, Capacity & Traceability Optimization Plan
Meeting Customers Expectations
Adapting the Industrial Footprint
Securing New Business Models
Due-Dilligence and validation of External Acquisitions
Securing International Industrial Development
Managing Risk
Industrial Footprint Redesign / Make or Buy / Asset management
New Business Model Network Design
Flash industrial Diagnosis / Industrial Due Diligence
Risk Management Plan
Acquisition and divestiture due diligence
Securing the Business Plan
Responsible Industrial Transformation and Measuring CSR impacts
Reducing Operational Costs and Carbon Footprint
Minimize the Environmental Impact of Inventory by Optimizing the Working Capital
Managing Industrial Assets and Making Profitable Investments Addressing Economic and Sustainable Performance Targets
Integrating CSR Impacts into a Digitization Strategy
CSR Performance Roadmap
Green Lean Manufacturing, Green 6 Sigma
Standard Industrial Cost and CAPEX Optimization
ROIE (Return on Investment & Environment) Evaluation Models
CSR Compliant Maintenance Plan (Preventive/Predictive/Curative)
Digital 4.0 Roadmap and Smart Solutions Deployment
Gaining In Sustainable Productivity
Driving Change With Teams
Developing Skills and Industrial Maturity
Strengthening Collaboration Between Business Lines via Lean Processes
Integrating the Human Factor into Performance Approaches
Change Management Plan
Lean Organization (Local/Global, R&R, Transversality)
Skills Development Plan (Seminars, Training, Coaching)
Workspace Adaptation Plan (Ergonomics at the Workstation, health at work, etc.)
Mobilizing Teams
Our
Consulting Approach
Optimizing operations means working on all the flows (physical, data, people), from raw material to finished product, by putting in place what is needed in terms of Digital & Data solutions, the right processes and KPIs , along with continuous improvement tools and a robust Change Management Plan.
A pragmatic and flexible approach that adapts to your culture and organization
An operational team, from the industry that operates "in the field" and knows how to gain people's trust
A responsible operations management consulting firm that shares their values with your teams
With 100+ years of combined Operations & Industrial expertise, KEPLER serves as an Operational Transformation Consulting Firm supporting Operational Excellence and Digital Transformation Plans
Expertise in purchasing Purchasing, Supply chain, Operations and Innovation while building your teams the best overall value chain for the company
Globally our teams can be set up according to your needs with the support of a network of experts
Benchmarks identified and established to allow us to provide you with the best practices (capitalization) and trends (decryption)
We work together with your teams to build solutions based on best practices observed in different sectors, to offer a differentiated Supply-Chain for every customer
Our pragmatic "Just in Digitalization ®" Approach allows us to target the appropriate levers to digitize your Supply-Chain with the right amount of investment: "more velocity, more visibility, less variability"
Kepler Operations Consulting Fundamentals
Operations Digitalization
Our pragmatic digital approach allows you to better exploit your data but also to generate additional data on "gray areas" to identify areas of underperformance (quality, traceability, productivity, etc.). Subsequently, thanks to our ecosystem of partners, we set up adapted digital solutions (IA / Machine Learning, predictive maintenance, digital twin, visual digital management, etc.) to allow you to better manage your operations.
Industrial Due Diligence
Acquisitions are one of the classic growth levers. In this context, Kepler Operations Consulting experts intervene in the due diligence phase for companies to assess the targets – EBITDA, CASH, WCR. The Business Plan is reviewed for savings potential while challenging the investment plan. The risk control plan, the operations roadmap, and the synergy plan ensure the perfect assessment and integration of this target.
Lean Transformation
Lean transformation is a corporate project focused on collective problem solving to improve customer service. Kepler Operations Consulting Firm will support you in the implementation of the initial pilot projects (3 to 6 months) and then seek the necessary resources to autonomously deploy technical lean solutions. We also use performance management tools and take fundamental steps towards change management (1 to 3 years views).
Maintenance Optimization
Improving asset performance is crucial when managing industrial equipment. However, it is difficult to manage maintenance costs due to a lack of information as well as key indicators at the operational level. Kepler guides clients to gain efficiency in prioritization, preparation, and Planning while creating a budget focusing on efficiency and reducing cost. Implementing change is necessary to gain greater operating predictability and to align production with maintenance.
OPEX/ CAPEX Optimization
Defining the right level of OPEX and CAPEX requires a greater understanding of a company's success around value and performance. The expertise of Kepler's Operations consulting firm allows us to intervene in a very pragmatic way in order to measure this data and determine long-term solutions. We work with the field teams in order to drive greater efficiency, whether it's reorganizing a workstation in order to remove excessive waste / improve ergonomics or reshaping a workshop prior to a new project.
Managing Fully Burdened Unit Costs
Fully burdened unit costs are often miscalculated. Either they do not thoroughly understand the components (differentiated costs per machine, series) or they are too complicated to be reviewed and adapted quickly. By using our own calculation models we work with finance, production control, and operational teams in order to determine the right parameters and precise granularity. We integrate this methodology and calculation with the company's ERP systems.
Cross-Functional Process Redesign
All companies experience work in 'silos', often resulting in inefficient cross-functional processes. KEPLER operational efficiency consulting firm use a lean manufacturing technique known as Value Stream Mapping (VSM), which makes it possible for all parties involved in the process to align towards a common objective: better servicing the customer. Sometimes Known as "kaizen", this approach makes it possible to see results quickly – typically within the first week.
In Support of All Our Operations Consulting Approaches

Operations Consulting Services by Kepler
Operations Consulting can be defined as an implementation service or advisory that optimizes an organization's internal operations and value chain performance in alignment with the company's goals.  Kepler is a business operations consulting firm with a focus on Operations and Operational Excellence functions. A benchmark player in the world of Operations, KEPLER supports organizations in the digitization of their operations, industrial due diligence, Lean transformation, maintenance optimization, OPEX / CAPEX optimization, industrial cost management, and the overhaul of multi-business processes.  KEPLER is one of the best Operations Consulting firms to support organizations globally with offices in the United States-Chicago(U.S), France, China, and India.
Take a look at our latest Operations Consulting Case Studies