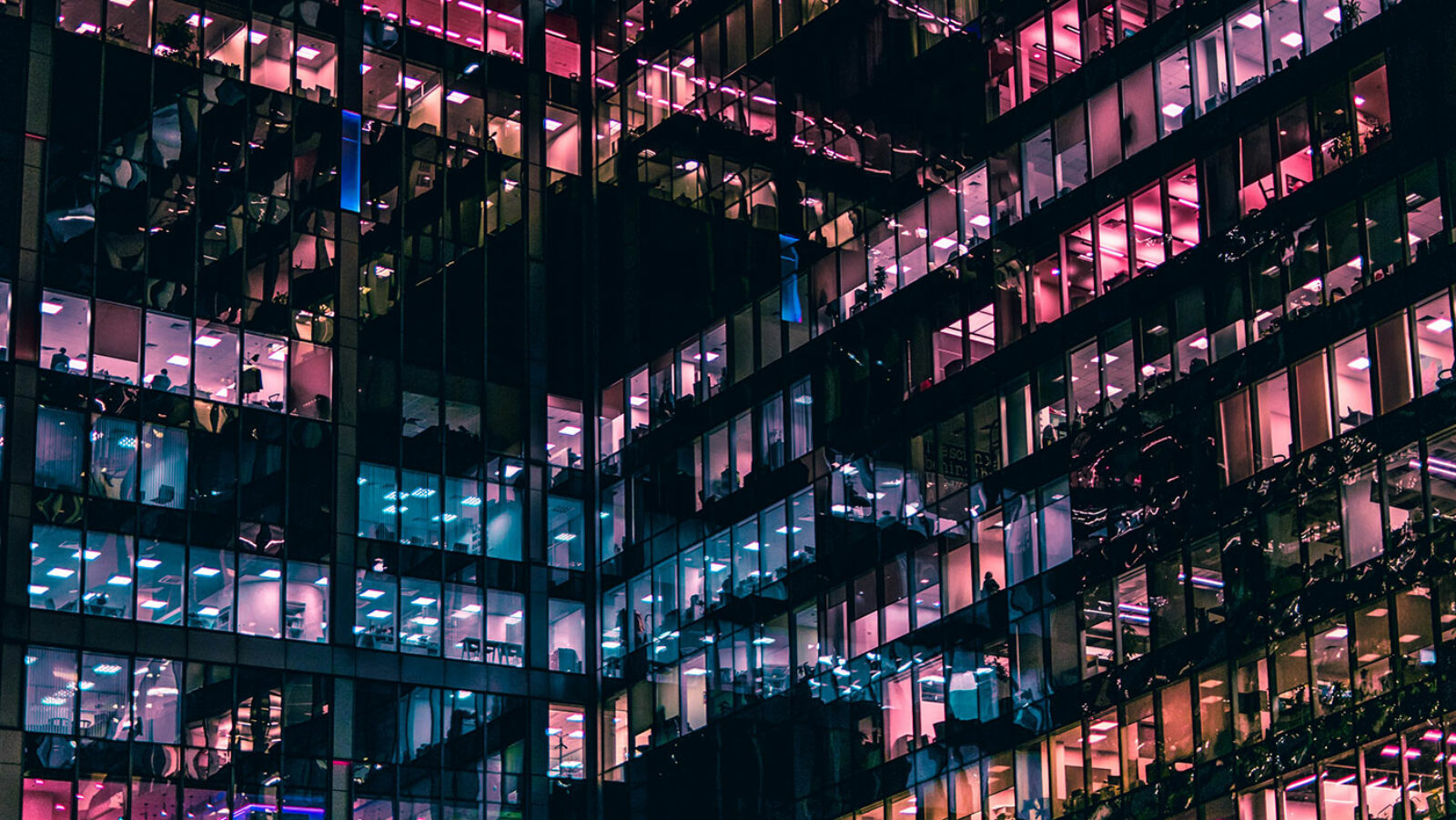 Procurement Consulting Case Studies
KEPLER helps organizations achieve procurement excellence with state-of-the-art procurement consulting services.
Take a Look at Our Latest Procurement Consulting Case Studies
Procurement plays an important role in any business, without a proper procurement process, the entire functionality of business operations will become vulnerable. To ensure the organization's internal procurement management team functions efficiently, companies hire procurement consulting firms like KEPLER to support organizations in Category Management, purchasing strategies, international sourcing, SRM / SRRM, the creation of digital & data-driven negotiation task forces, Costing, and the redesign of models operational purchasing.
In order to tell you more about KEPLER, it is a boutique business management consulting firm with strong roots in providing consulting expertise on four major verticals which are Innovation, Procurement, Supply Chain and Operations. KEPLER is a Global Procurement Consulting Firm that has its offices in the United States(U.S), France, China, and India. With all the expertise and years of experience working with organizations on different procurement topics, we have created a knowledge bank of procurement case studies that will enrich you with deep knowledge and procurement insights.
We have curated and listed the best procurement practices, methodologies, analyses on issues and solutions that we have provided to real-life businesses into a single point content platform called "Procurement Consulting Case Studies", this section of our website will help those who are in doing research in university, Procurement professionals and decision-makers.
Our executive Procurement Consulting Case Study section covers topics that we worked on in recent times across multiple industries like Cosmetics, Healthcare, Distribution, Capital Goods, Automotive, FMCG and many others.
Our Procurement Consulting Case Study allows you to dive into each topic and detailed information can be downloadable as PDF.
Find out all our Procurement Business Cases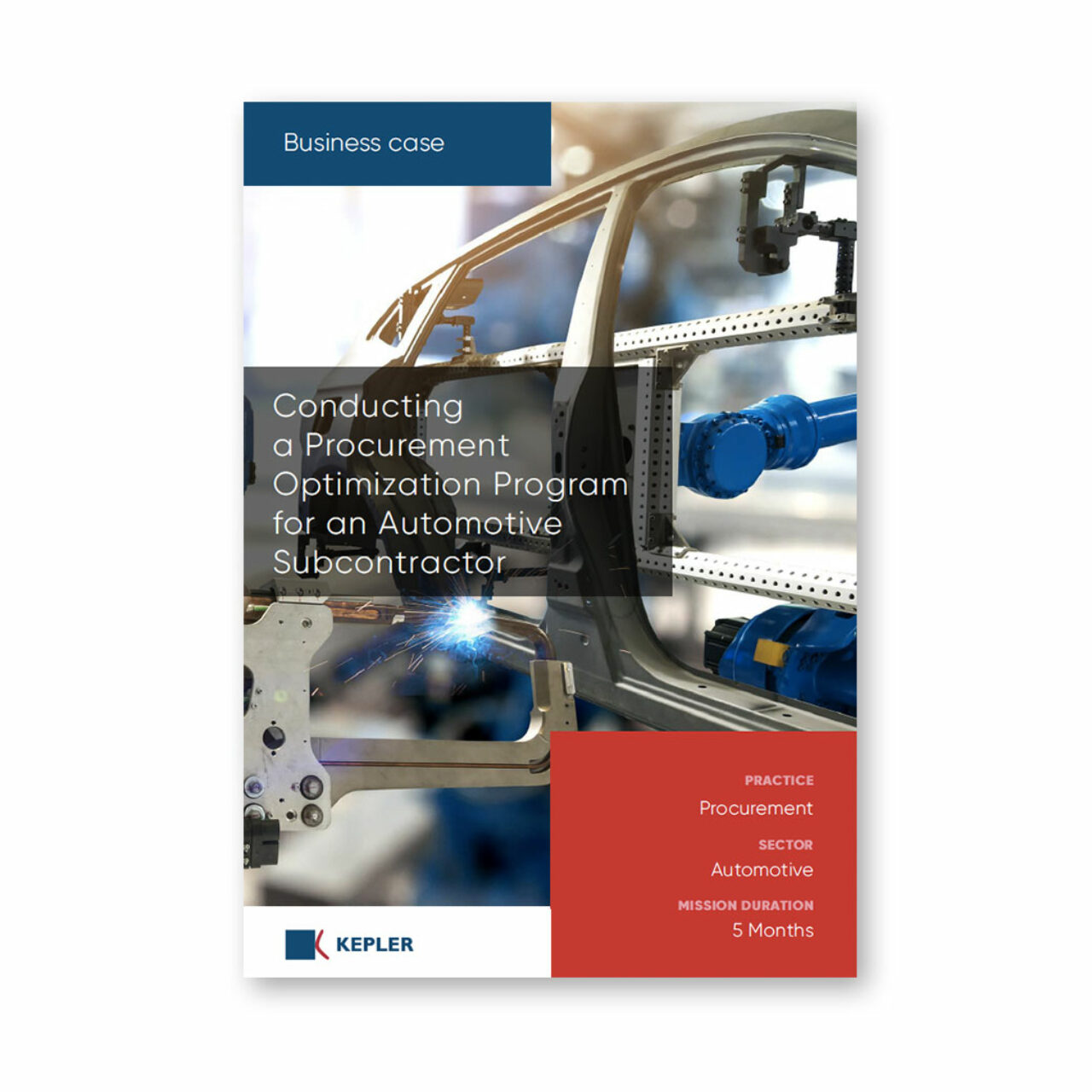 Procurement Consulting Case Study
Conducting a Procurement Optimization Program for an Automotive Subcontractor
Our client, an automotive subcontractor, wants to set up a deep procurement optimization program. 
KEPLER offers a procurement diagnosis based on the data obtained from workshops with management and operational staff, external sourcing, and expert interventions. 
Procurement Consulting Case Study
Establishing a New Negotiation and Supplier Relationship Strategy Based on AI Cost Estimation Models
Our client, an automotive supplier, wants to make immediate and significant savings.
KEPLER proposes implementing a negotiation program with its suppliers based on cost estimation models supported by AI.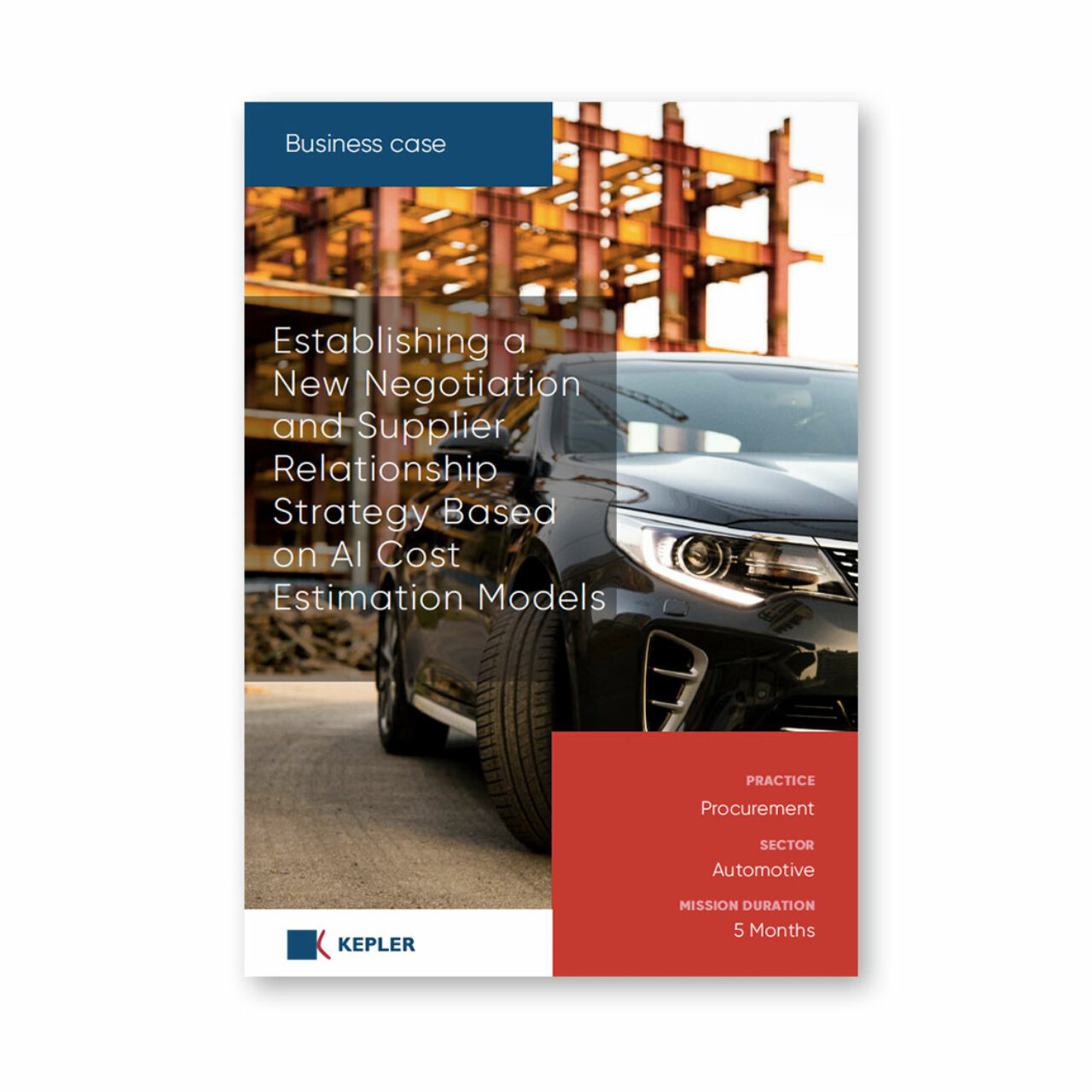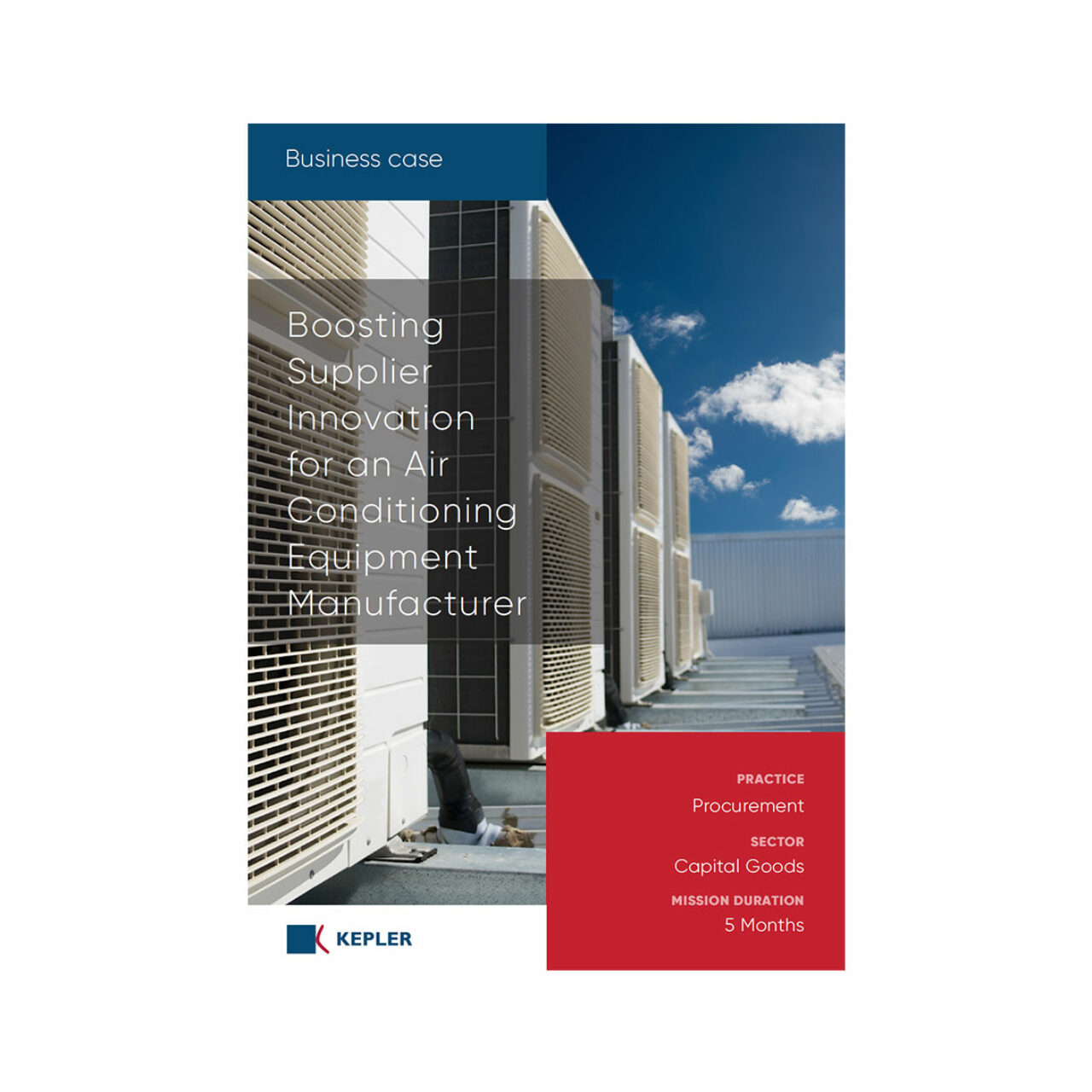 Procurement Consulting Case Study
Boosting Supplier Innovation for an Air Conditioning Equipment Manufacturer
Our client, a manufacturer of heating and air conditioning equipment, wants to boost supplier innovation.
KEPLER offers to build a global framework and pilot projects on several selected innovation topics.
Procurement Consulting Case Study
Optimizing the Procurement Department of an Aerospace Supplier Committed to a Recovery Plan
Our client, a key supplier of the civil aerospace sector, has initiated a recovery plan involving a strong contribution from procurement teams.
KEPLER Aerospace Consulting team offers the implementation of a negotiation task force and an extended procurement diagnosis.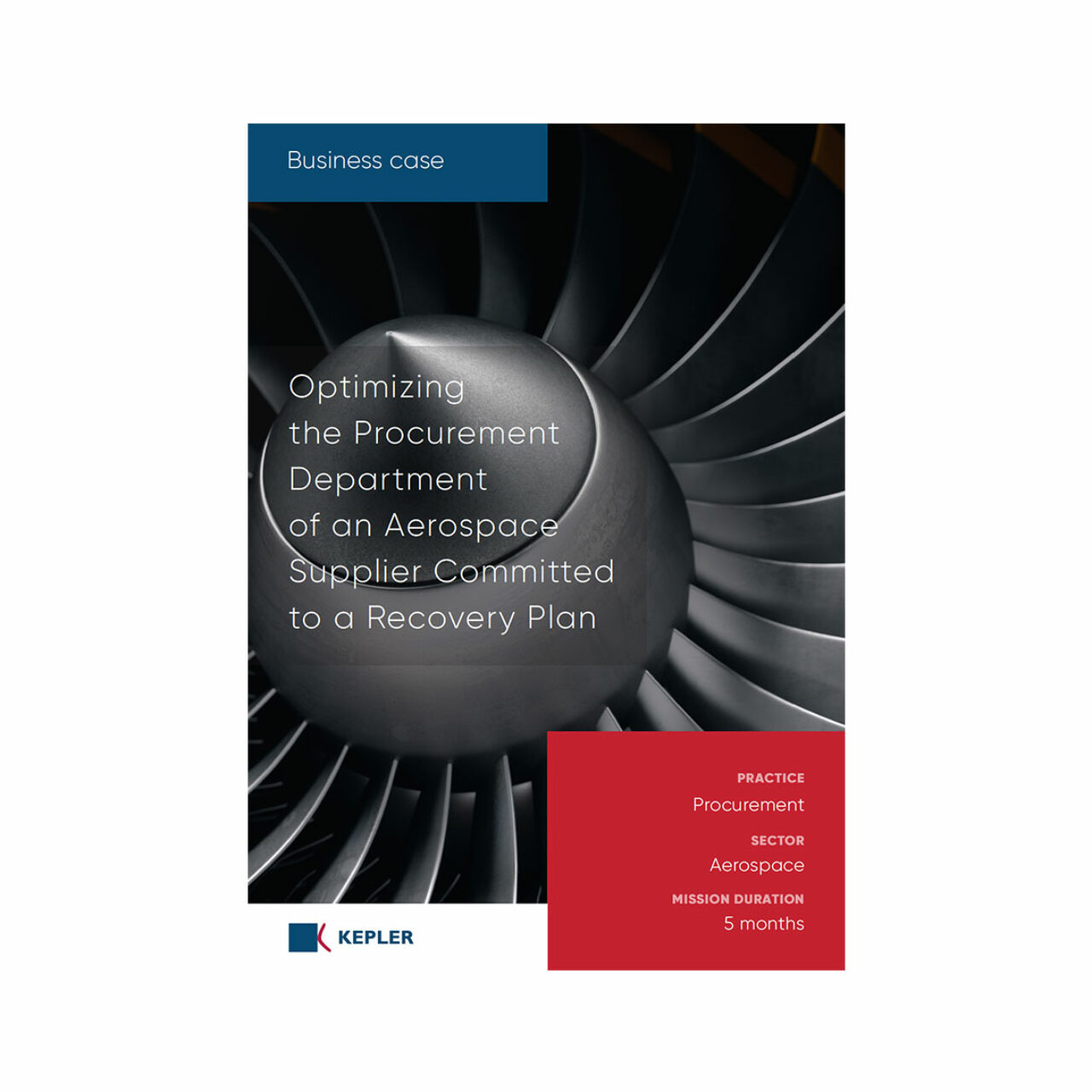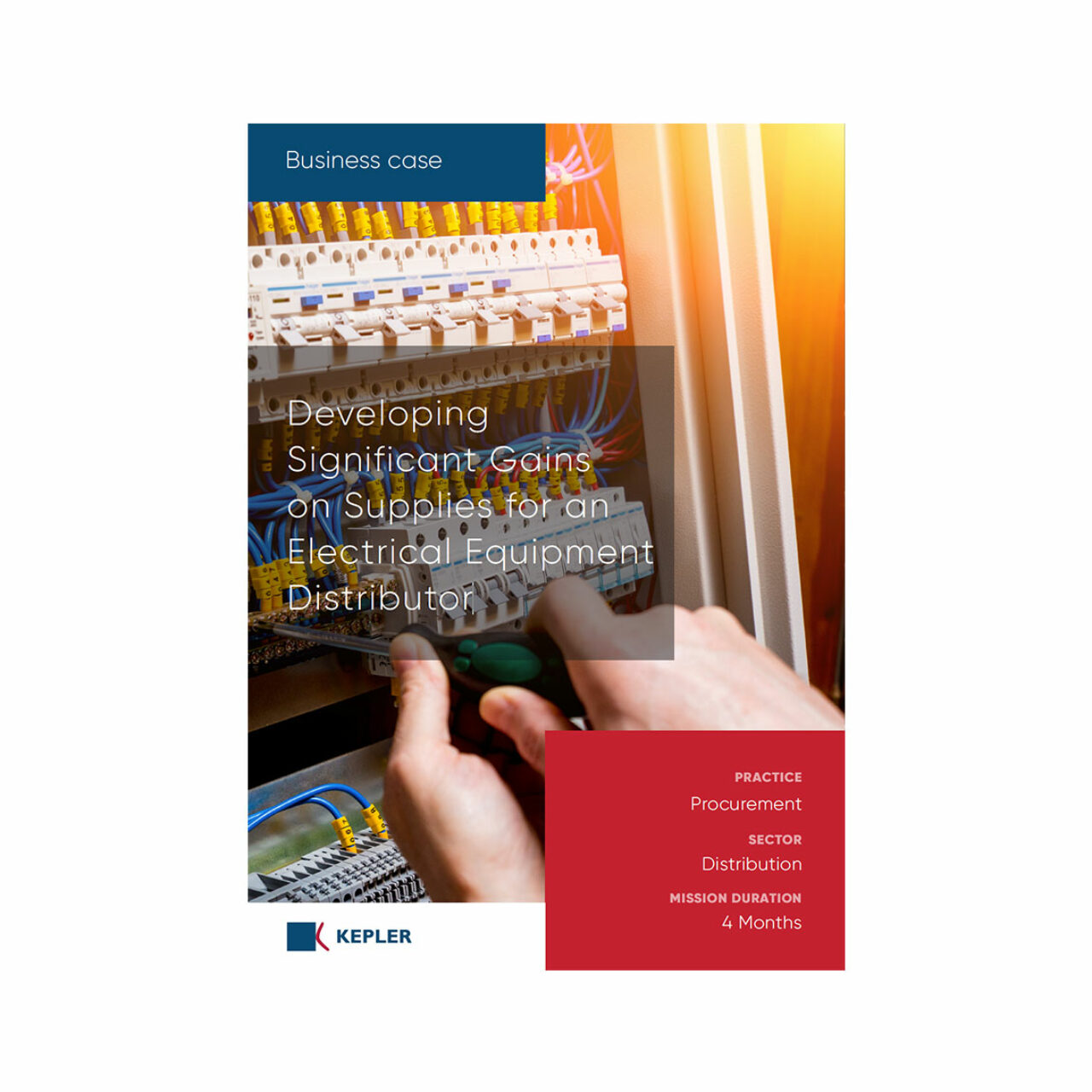 Procurement Consulting Case Study
Developing Significant Gains on Supplies for an Electrical Equipment Distributor
Our client, electrical equipment distributor, wants to increase and secure gains on supplies.
Following a diagnosis, KEPLER offers an accompanying measures program for purchasers, in order to prepare negotiations, carry out coordinated actions on identified suppliers and sustainably strengthen internal collaboration.
Find Out More about KEPLER Procurement Expertise
Get in Touch With Our Procurement Teams
Thanks for contacting KEPLER.