Open Innovation
Definition
Open Innovation can be defined as a situation in which an organization also relies on external sources like customer feedback, suppliers, academics, start-ups, industry partners, public entities, external agencies, and published patents rather than just relying on its own internal sources and knowledge such as its own R&D and staff to drive innovation.
Innovation / R&D organizations seek to make their investment profitable externally by securing the best partner's choice and integration.

Julien Besse, Partner
Boosting Open Innovation within organizations
Discover More about Open Innovation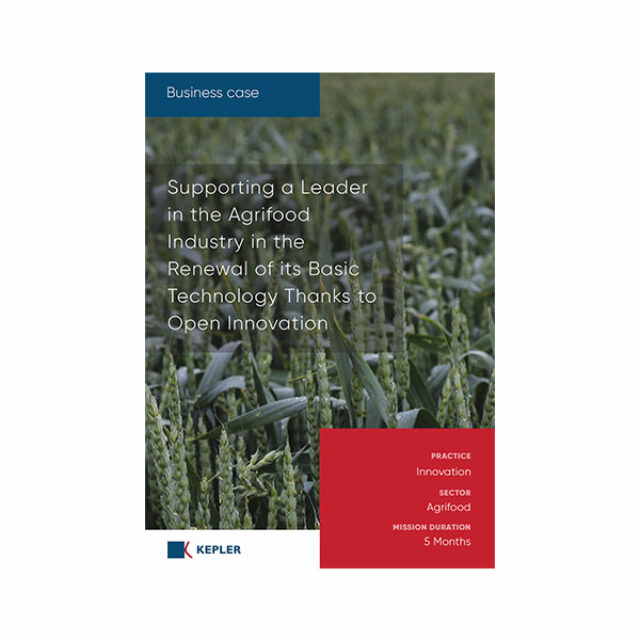 Innovation Case Study
Supporting a Leader in the Agrifood Industry in the Renewal of its Basic Technology Thanks to Open Innovation
Our client, a leader in the agrifood industry, wants to find cutting-edge innovation in its basic technologies.
KEPLER is supporting its client in the launch of an Open Innovation initiative promoting the generation of ideas and allowing direct research towards promising technologies.
Our strong knowledge of innovation management businesses and processes coupled with the expertise of our digital partners in scouting, ideation, project management offer the key elements to unlock the potential of Open Innovation.

Mathieu Pailler, Director, Leader of Innovation at KEPLER
Get in touch with our Open Innovation experts
We have received your inquiry
We will get back to you ASAP